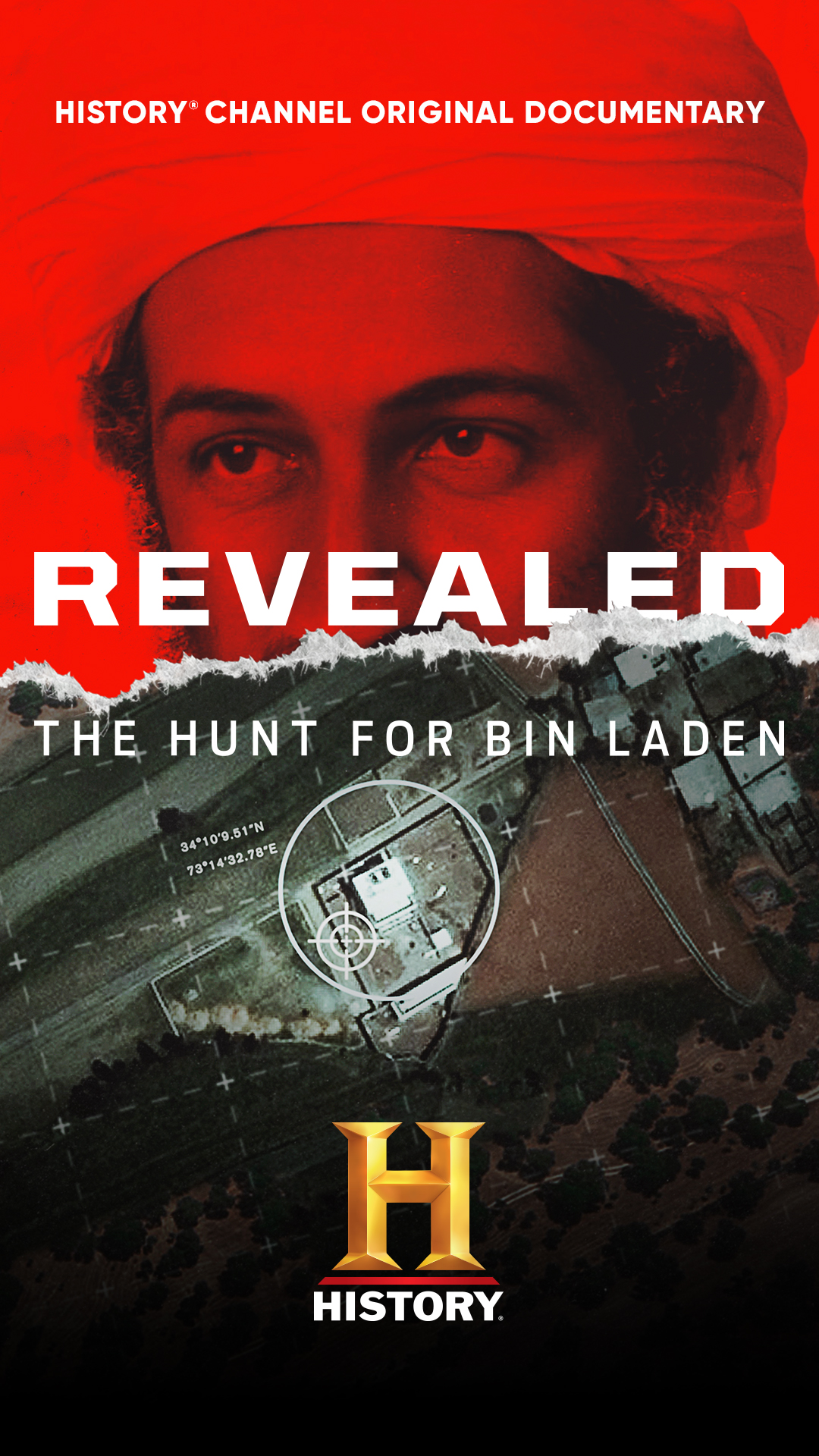 Co-produced with The 9/11 Memorial & Museum, this two-hour HISTORY® Channel Original Documentary opens an unprecedented window into the hunt for the man who masterminded the September 11 attacks and then disappeared, thwarting American efforts to bring him to justice for nearly a decade. Premiering on the tenth anniversary of the raid on bin Laden's hideout, this film provides a sweeping account of the story — linking policy, intelligence and military decision-making as they converged on a mysterious compound in Abbottabad, Pakistan. Those interviewed include not only President Barack Obama, Secretary Hillary Clinton, Secretary Robert Gates, CIA Director Leon Panetta, and Admiral William McRaven, but also key, though unnamed, intelligence officers, who narrowed the search for bin Laden after years of no leads or false starts. Also interviewed were the military planners, SEAL operators and army pilots selected to carry out the raid.
"Revealed: The Hunt for Bin Laden" is co-produced for The HISTORY Channel by The 9/11 Memorial & Museum and Northern Light Productions. Clifford Chanin, Executive Vice President and Deputy Director of Museum Programs, is Executive Producer and Jessica Chen, Senior Director of Public & Professional Programs, is Producer for The 9/11 Memorial & Museum. Andrew Kukura is Director and Producer and Jen Mackie Young is Co-Producer for Northern Light Productions. Zachary Behr and Eli Lehrer serve as Executive Producers for The HISTORY Channel.
Trailer courtesy of the HISTORY Channel.
---
---
Over the last 20 years, The HISTORY Channel has been committed to never forgetting the events of September 11 that changed this world forever by honoring the heroic individuals who perished or played an important role in that tragic time in our history. Our mission as archivists of history is to continue to offer powerful documentaries with untold, poignant stories that provide a different perspective to that horrific day.