"Circus Without Borders is a gorgeous film that introduces heavy subject matter like suicide and depression, in communities a world apart, but does so through the magic of the circus. It is a film full of hope, tenderness, spirit—and performances that leave a viewer wanting more.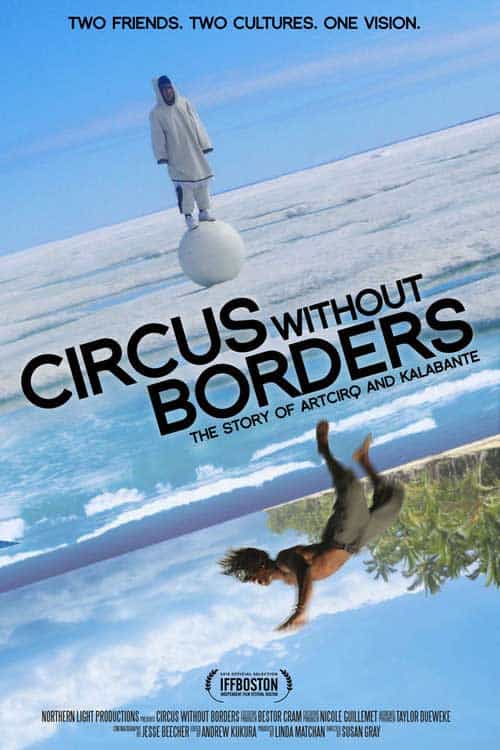 "Life is not just opening your arms and then everything will come to you. It's about taking one step forward and pushing against all barriers. That's how things will change" CIRCUS WITHOUT BORDERS is a documentary about Guillaume Saladin and Yamoussa Bangoura, best friends and world-class acrobats from remote corners of the globe who share the same dream: To bring hope and change to their struggling communities through circus. Their dream unfolds in the Canadian Arctic and Guinea, West Africa, where they help Inuit and Guinean youth achieve unimaginable success while confronting suicide, poverty and despair. Seven years in the making, this tale of two circuses — Artcirq and Kalabante — is a culture-crossing performance piece that offers a portal into two remote communities, and an inspiring story of resilience and joy.
---
---
Their performances of balletic acrobatics backed by haunting traditional music are exhilarating, but equally thrilling is the positive impact the groups have on communities where poverty, youth disaffection, drugs, and suicide have taken a toll.