Stories That Will Have You at Attention
National World War II Museum


Stories That Will Have You at Attention
National World War II Museum
Galleries: Louisiana Pavillion, Road to Berlin, Road to Tokyo, Arsenal of Democracy, US Merchant Marine Gallery, Special Exhibits
The biggest and deadliest war in human history comes to life at the National World War II Museum, for which we created the majority of the immersive linear and audio programs for its five consecutive permanent exhibits.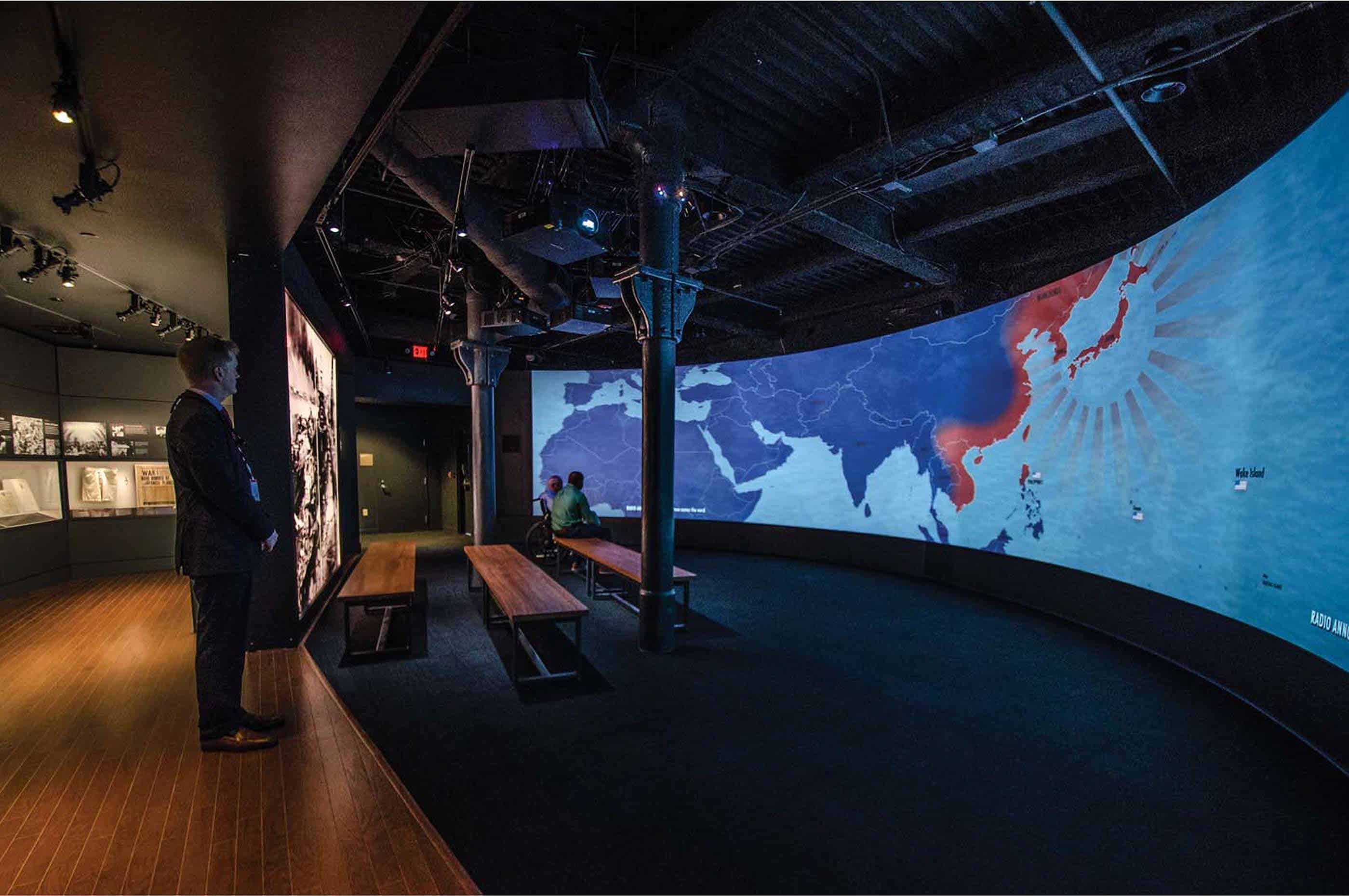 Services
Content Development
Scriptwriting
Software Development
Graphic/Visual Design & Development
2D & 3D Animation
Sound Design
To give visitors the experience of new enlistees heading off to war, we created a five-minute, multi-sensory train "ride" inside the Louisiana Pavilion. Beginning in a rural American train station, the ride begins to chug through the countryside as it plays out on a series of monitors embedded behind the windows of a replica Pullman train car. By staggering the timing of the footage, we created a feeling of motion using archival imagery and a realistic 5.1 surround sound design. ButtKickers embedded in the seats add veracity to the experience, as does lighting that flickers in the train car when it enters a virtual "tunnel" and pulls into a large urban station filled with servicemen and women.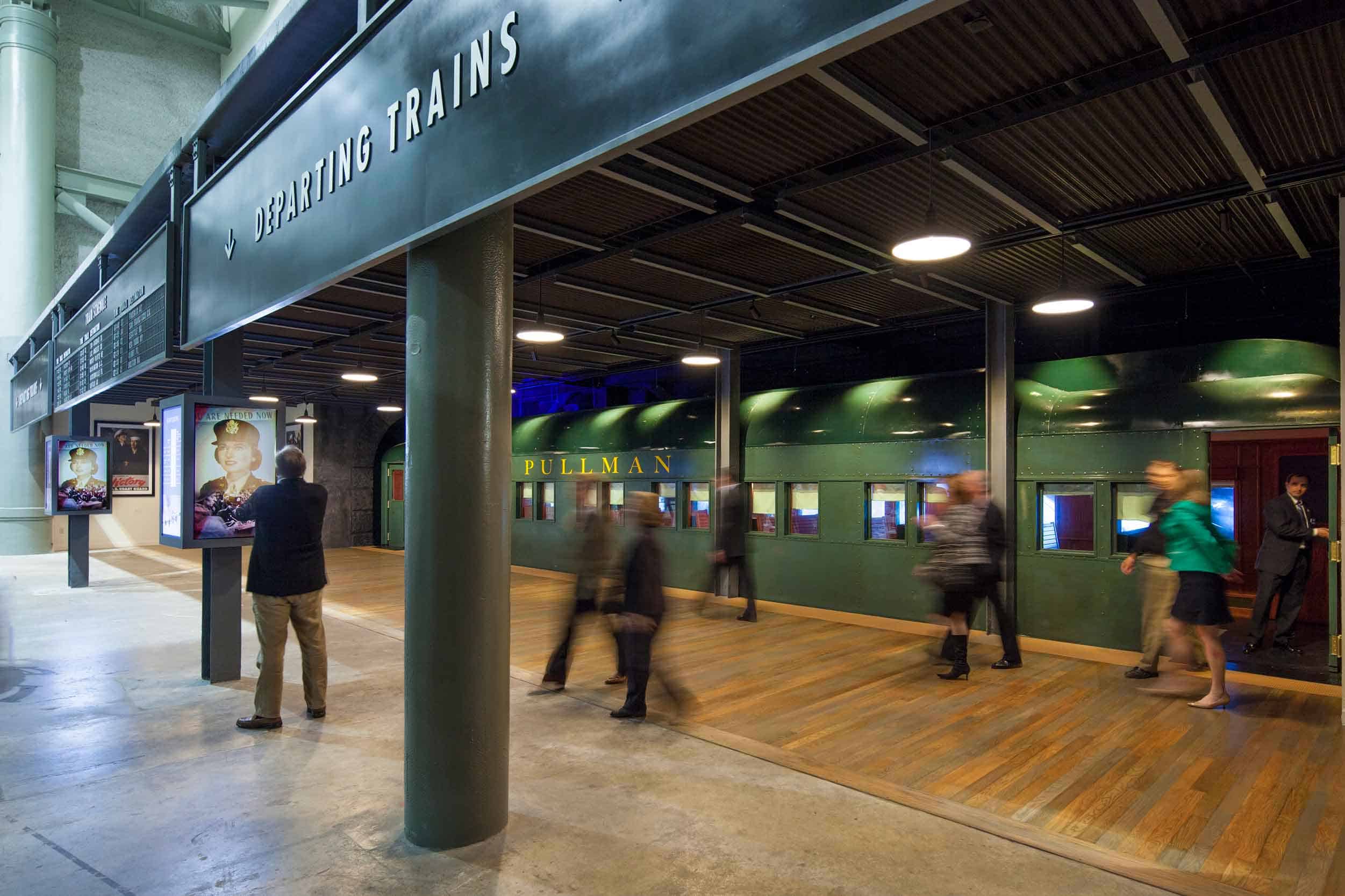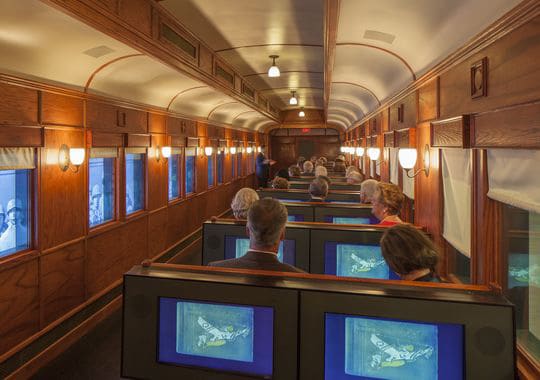 This museum has long been the standard-bearer for serious World War II history, especially the oral histories it curates for the public. "Arsenal of Democracy" only adds to that much-deserved reputation.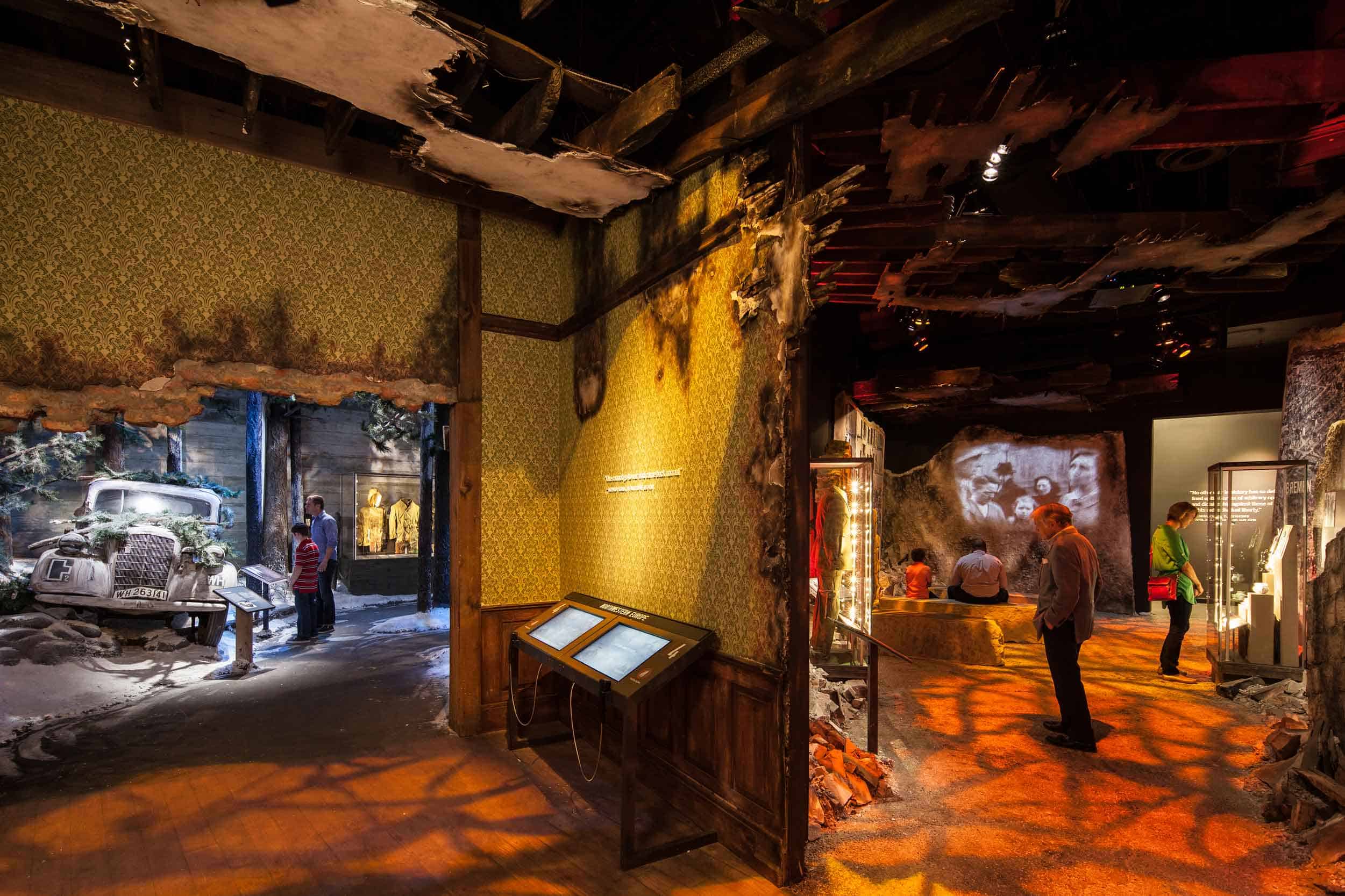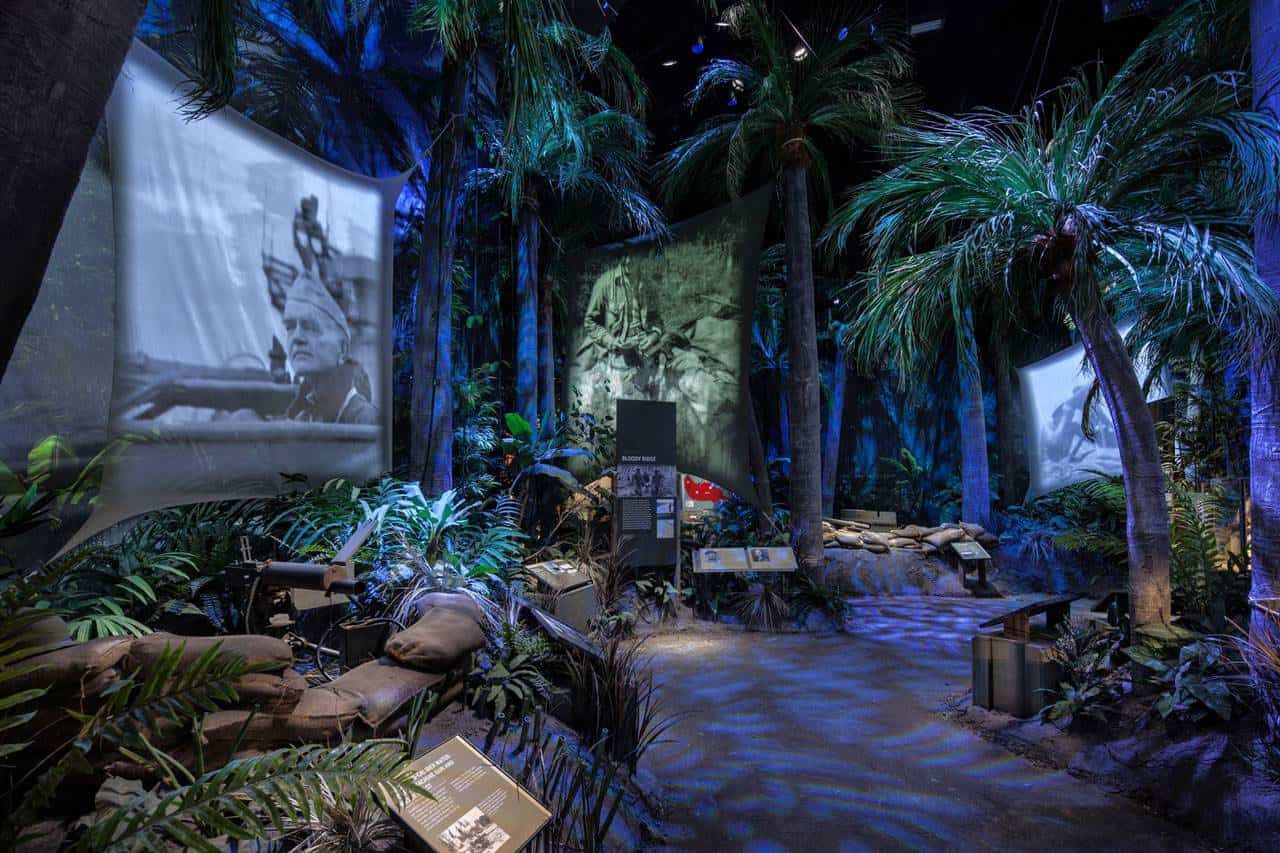 Inside the Road to Tokyo, visitors encounter a deeply immersive Guadalcanal gallery that combines five screens of projected video onto semi-transparent scrims in a jungle set design with carefully timed lighting, surround audio, and first-person accounts that give visitors a sense of the terrifying seven-month campaign to control a critical airfield. None of the museum's programs shies away from the harsh realities of war or from lamenting the millions of lives lost and forever altered.
Experience it
for yourself
---