Corporate Headquarters
American Electric Power


Corporate Headquarters
American Electric Power
Power Your Curiosity
Enter the lobby of American Electric Power (AEP) and you're greeted with a dynamic 18-monitor interactive wall called "The World of AEP." AEP staff and visitors can simultaneously use the wall to access information about the energy provider's regions, plants, and capabilities. Three of the monitors even feature a social media feed, and five broadcast the real-time stock data of AEP and its subsidiaries. We provided project management with media design by The History Factory and media production by Terra Incognita.
Services
Content Development
Project Management
UX Design
Software Development
Graphic/Visual Design & Development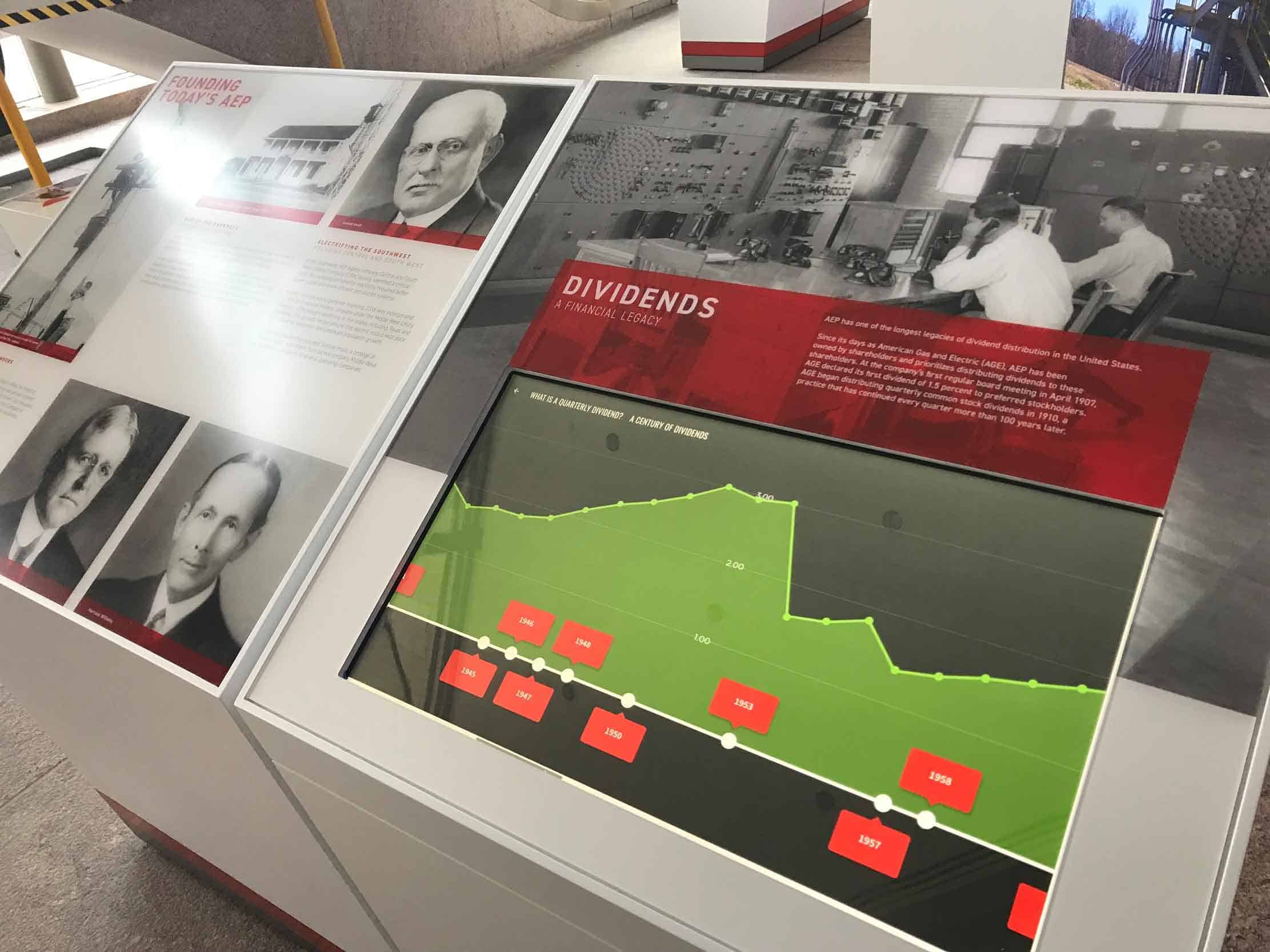 Six portable "pods" located throughout the lobby incorporate touchscreen interactives with content like quizzes, animations, photo galleries, and videos that tell the story of the AEP community as well as its corporate history, significant dividends, and energy offerings.
An extensive Content Management System allows AEP staff to update the pods and the wall quickly and easily, ensuring the exhibit remains fresh.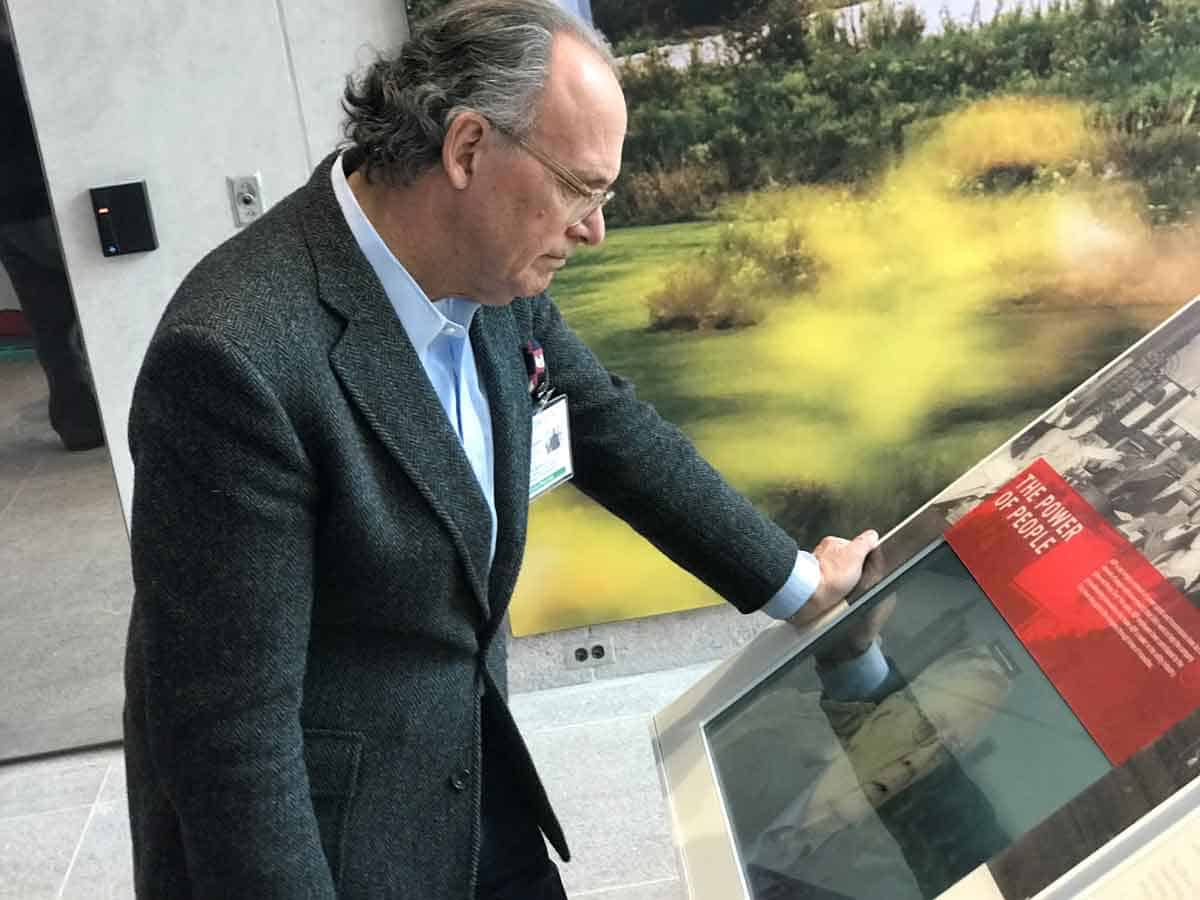 design collaboration with The History Factory
media collaboration with Terra Incognita
content management system
Experience it
for yourself
---