A Nation of Writers
American Writers Museum


A Nation of Writers
American Writers Museum
An Experience Beyond Words
What is great American writing? Visitors at the American Writers Museum learn that it takes many forms. Projected onto a bas-relief map of the United States, our orientation film celebrates the great diversity of American literary voices, as lively animations and archival graphics conjure up famous authors and their books, songs, and speeches.
Services
Experience Design
Content Development
UX Design
Software Development
Graphic/Visual Design & Development
2D & 3D Animation
Projection Mapping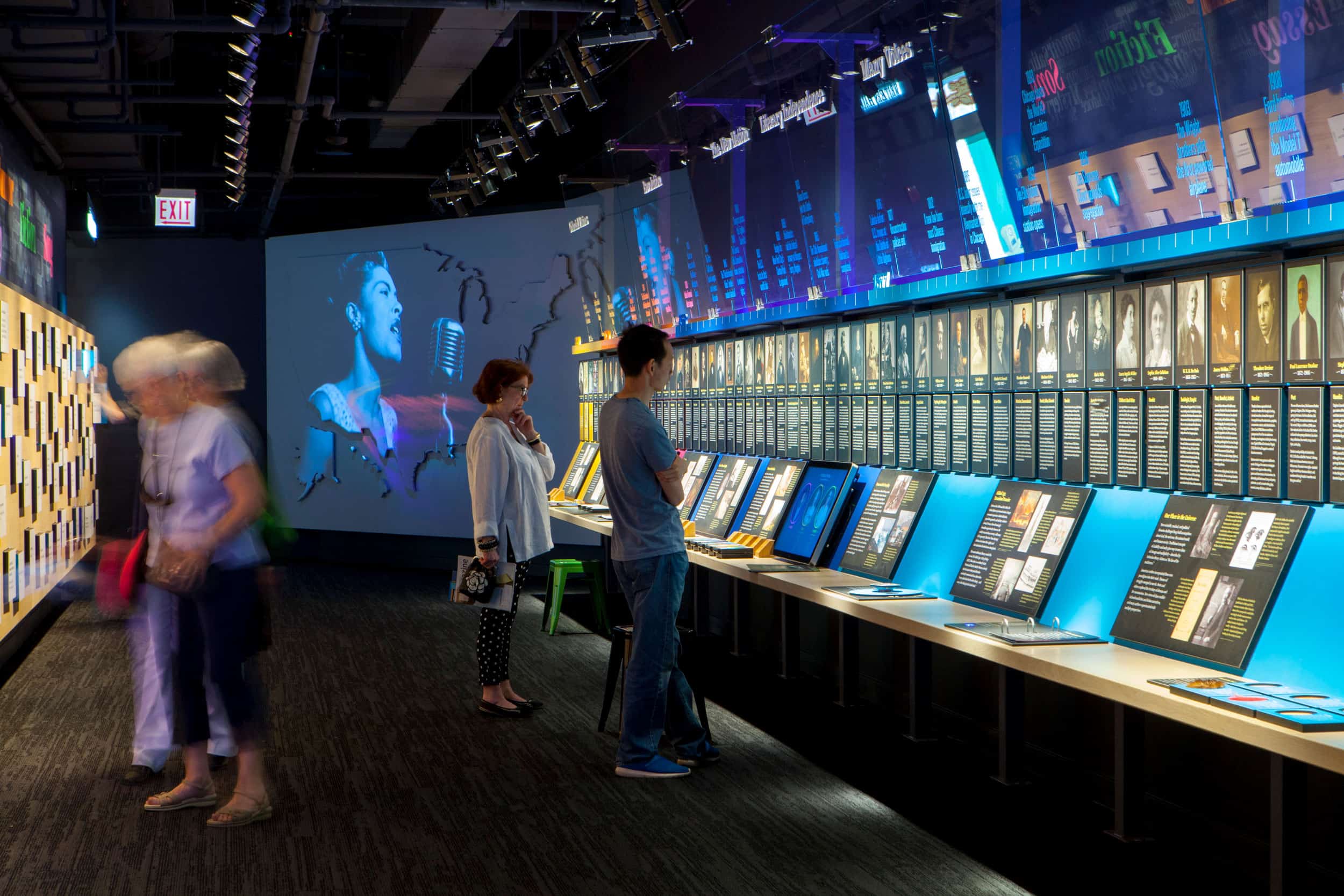 Moving further along the exhibit, visitors soon find themselves immersed within the reflective space created by the projection-mapped program known as the "Word Waterfall." Here, authors' animated quotes convey a sense of national identity while their larger-than-life images cascade and swirl over two adjacent walls.
designer collaboration with Amaze Design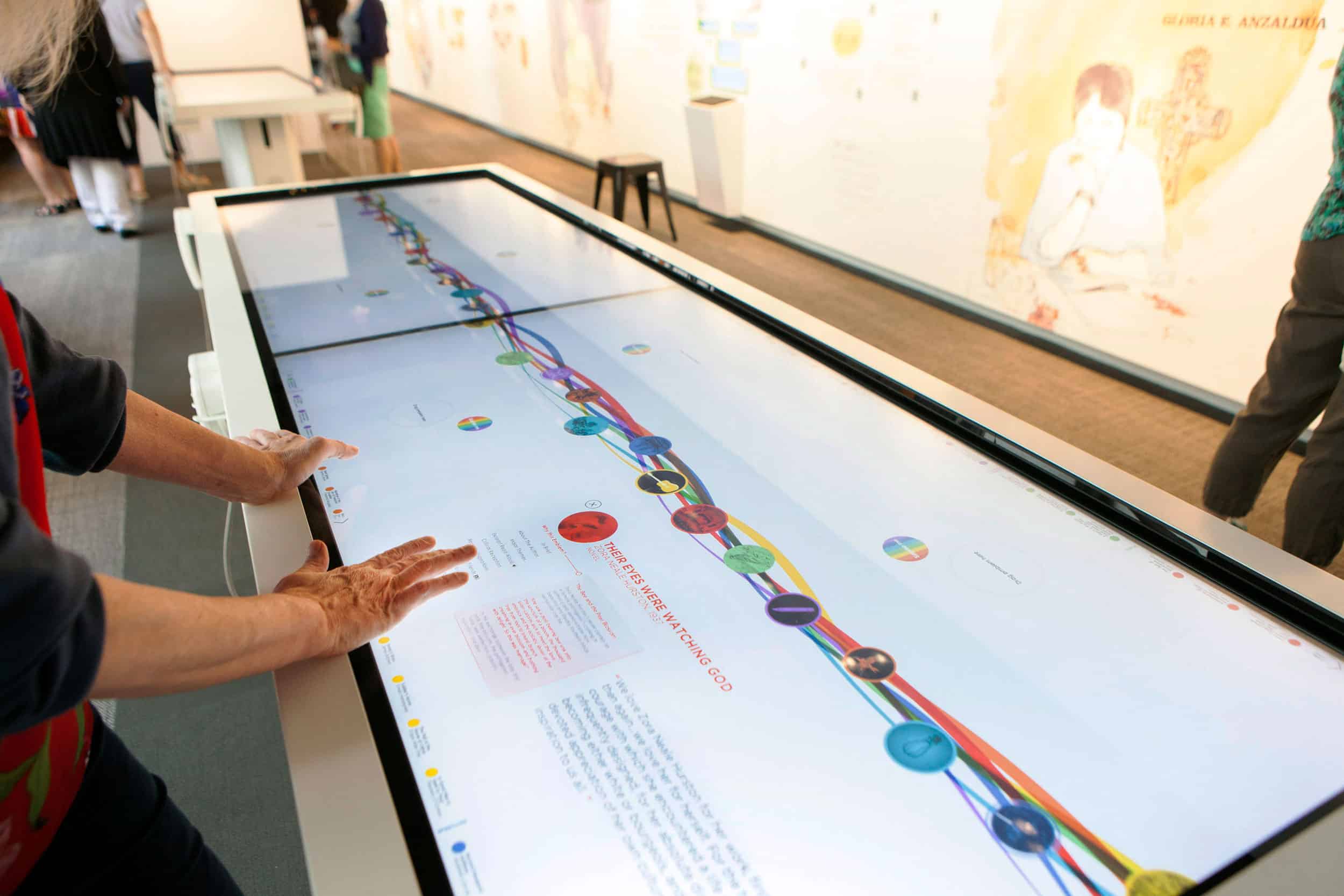 Other noteworthy media include the multi-user interactive touch-table titled "American Themes," where visitors learn about such themes as "Identity," "Promise," and "Edge" from noted scholars. And the multi-user interactive 16-foot touch-table titled "Featured Works" engages audiences, inviting them to delve into select works, ranging from fiction classics to children's literature to poetry.
These two shows are really outstanding...the result is definitely worth it! Pump your chests out . . . you should all be proud!
Experience it
for yourself
---