Duty First
First Division Museum


Duty First
First Division Museum
A Firsthand Experience
What's it like to be a soldier in modern, "trench-less" warfare? At the First Division Museum, visitors can experience the drama up close as they step into the boots of an infantry soldier via a gripping virtual reality program that plunges them, along with actual First Division soldiers, into a night raid of a civilian compound in Iraq. The fear and uncertainty inherent in military missions turns palpable as visitors leap from a Blackhawk helicopter and detonate the door of a suspected bomb-maker.
VR exhibits these days are usually worth the time it takes to strap on the glasses, but this one, utilizing footage made by the museum at the training center at the First Division's Fort Riley, KS., headquarters, is especially on point. It lets you feel the uncertainty and peril behind every closed door.
Services
Experience Design
Content Development
Scriptwriting
Project Management
2D & 3D Animation
Software Development
Graphic/Visual Design & Development
Virtual Reality
Original Filming
Sound Design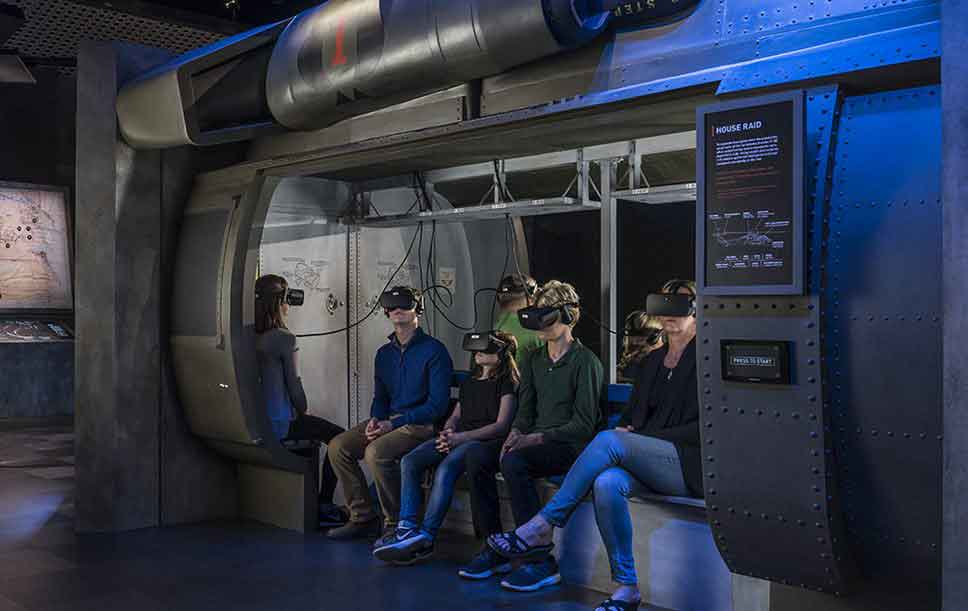 designer collaboration with Luci Creative
media collaboration with Unified Field
Featured within a Bradley Fighting Vehicle that was built using CGI and sound bites of original radio communication, another captivating immersive program recreates Operation Desert Storm's largest tank battle.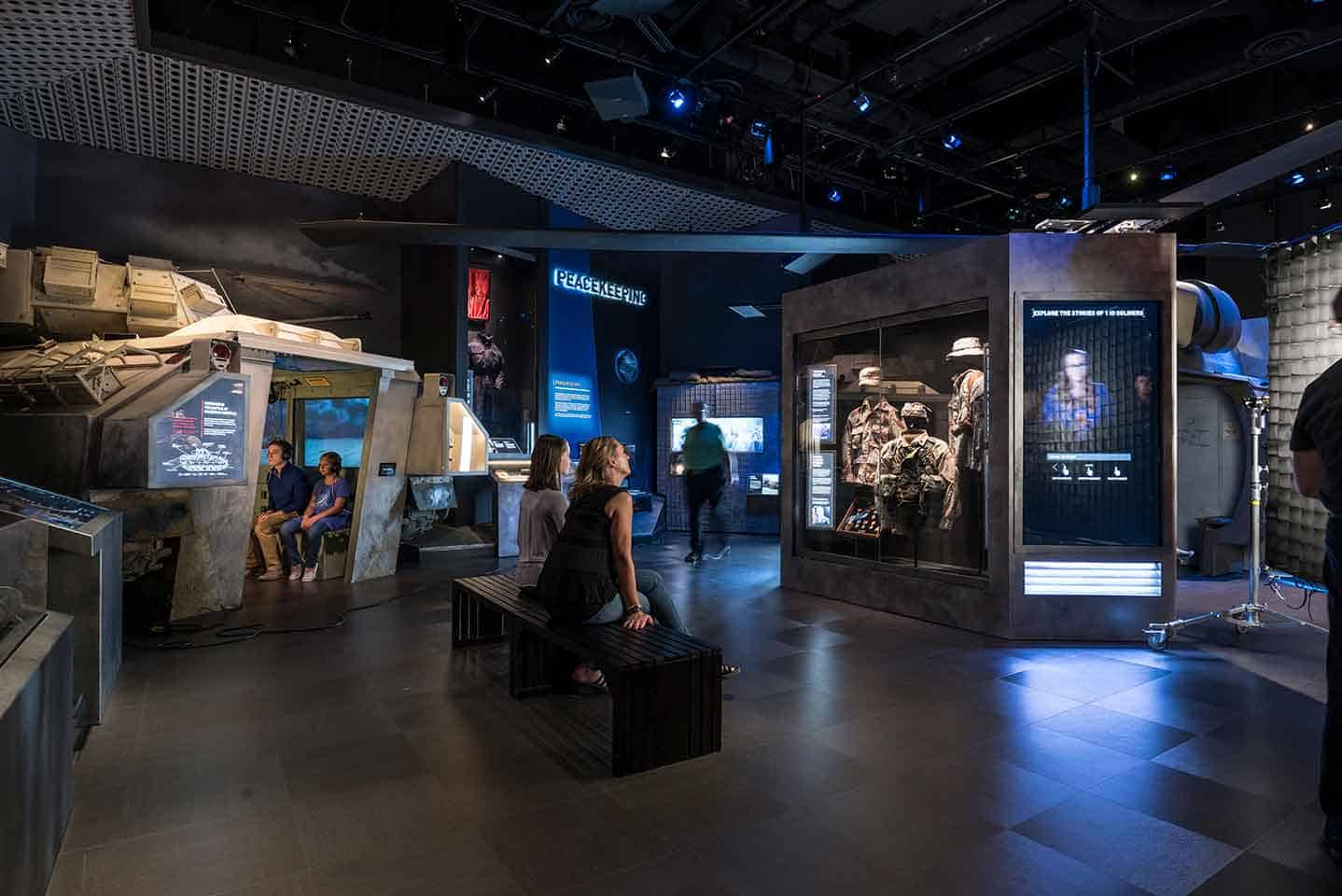 Elsewhere in the exhibit, a looping, silent media timeline of imagery, film, and news coverage highlights events that have had a powerful impact on America, the military, and First Infantry Division's operations since 1975.
Experience it
for yourself
---