Tap to the Tune of Tennessee History
Tennessee State Museum


Tap to the Tune of Tennessee History
Tennessee State Museum
Galleries: Early Tennessee, Change and Challenge, Music Gallery
What's the best way to learn about the great state of Tennessee? By exploring the past as a springboard to the present. Snippets of early Tennessee radio broadcasts–including early country music from Eastern Tennessee and blues songs that helped make Memphis's Beale Street famous—evoke the state's more rural areas as well as its urban, industrial centers in the Change and Challenge gallery.
Services
Content Development
UX Design
Software Development
Graphic/Visual Design & Development
3D Animation
4k Original Filming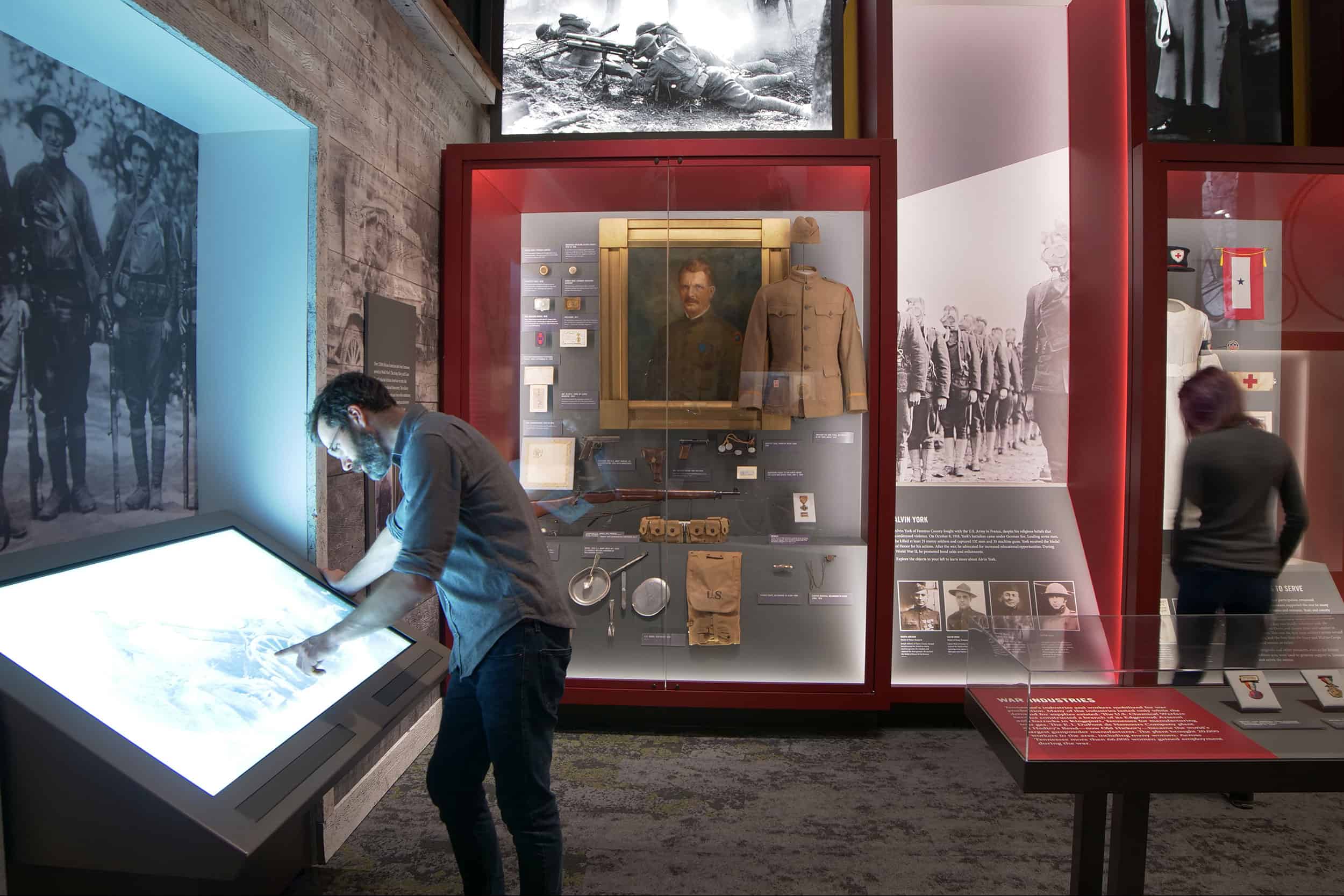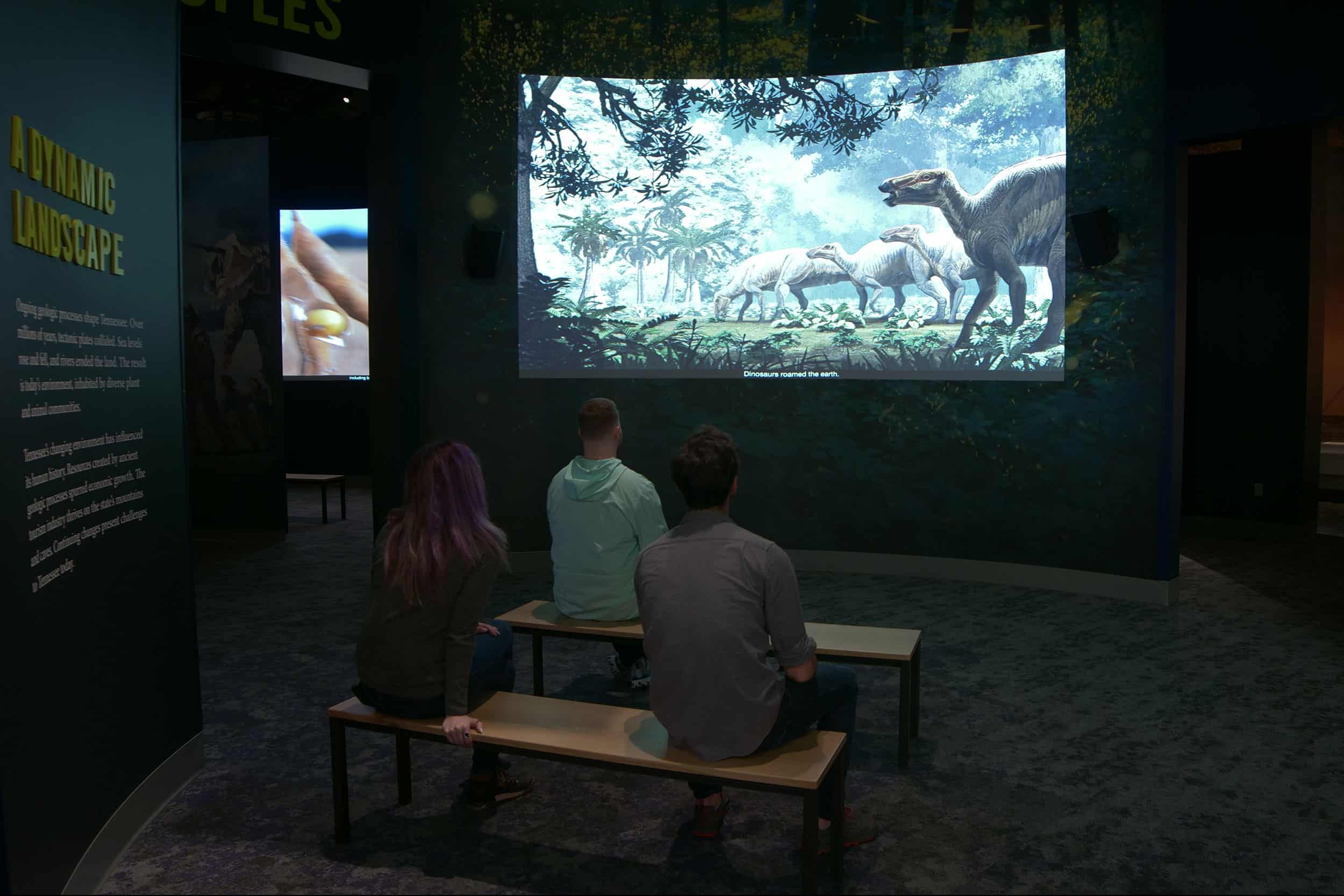 Our four listening stations focused around a multi-user touch table offer visitors the chance to explore Tennessee's rich musical heritage. Several touchscreen interactives and our a curvilinear theater film on Tennessee's geological history prompt visitors to learn more about Tennesseans through their words, writings, and culture.
Such an amazing team effort from all sides, it is a really beautiful project!
Through 3D motion graphic animation, original 4k photography, archival motion picture and still imagery in era-specific settings, we engage visitors in a multimedia experience that illuminates Tennessee's colorful history, encouraging a deeper understanding the triumphs and challenges the Volunteer State is experiencing today.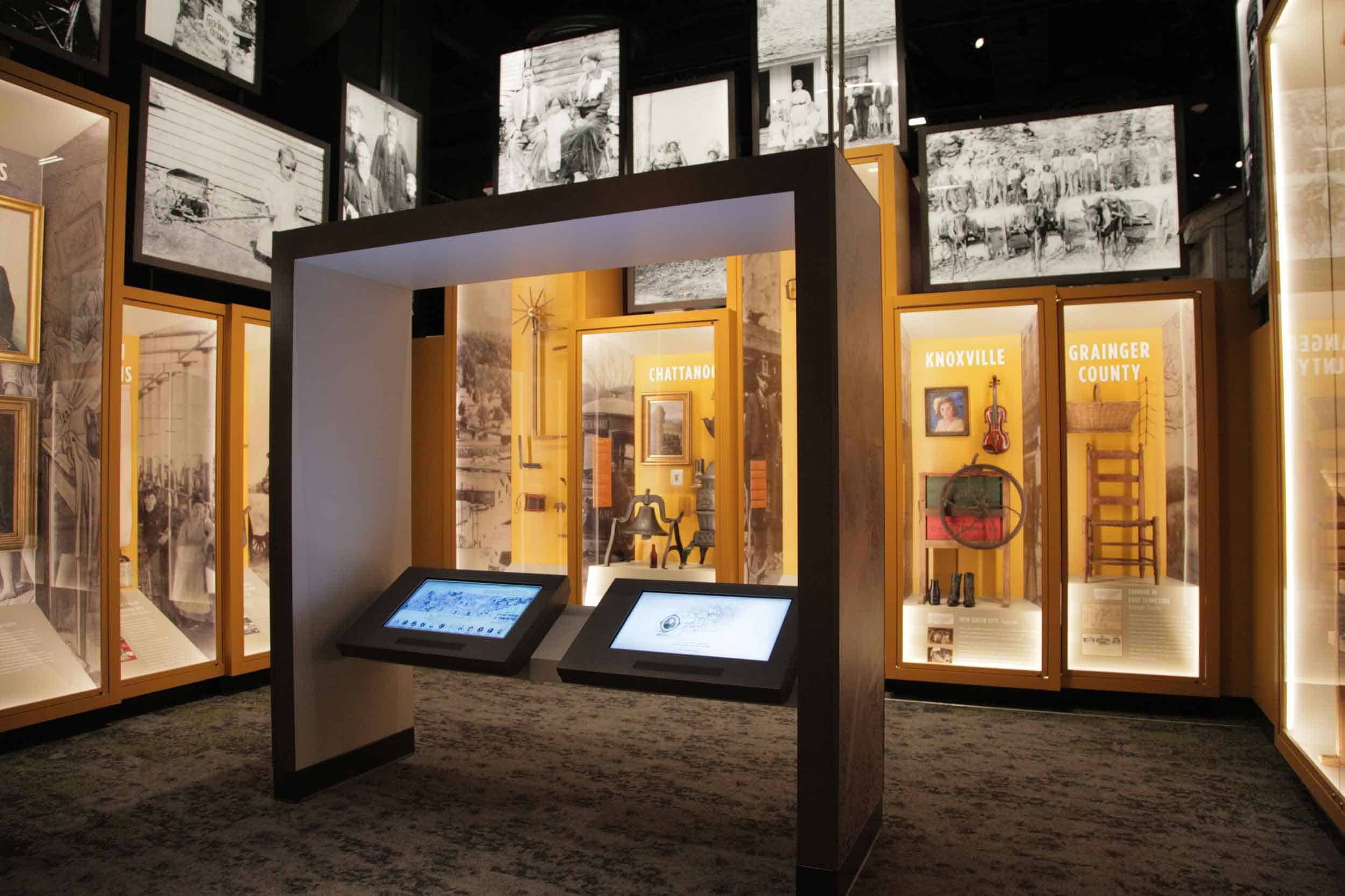 multiplayer interactive music table
interactive listening stations
designer collaboration with Gallagher & Associates
fabricator collaboration with D & P
Hats off to all the creative people on this – it is beautiful.
Experience it
for yourself
---