Wiretap Into the Underworld of Organized Crime
The Mob Museum


Wiretap Into the Underworld of Organized Crime
The Mob Museum
Galleries: Organized Crime Today Exhibit, Crime Lab Experience, Use of Force Training Experience
One part history lesson, one part cautionary tale, our interactive media programs for the Mob Museum present a bold and authentic view of organized crime's impact on Las Vegas history, America, and the world. In the Forensics Lab, visitors carry out their own investigations through hands-on digital interactives such as an autopsy table and a fingerprint scanner, while interactive features in the "Crime Lab" allow visitors to conduct their own forensic investigations.
Services
Experience Design
Content Development
Scriptwriting
UX Design
Software Development
Graphic/Visual Design & Development
2D & 3D Animation
foot interactive touch-wall
Organized crime rings around the world are the focus of the modern "Global Networks" interactive multi-user wall. Delving into the wall's dynamic interface, visitors explore maps and watch videos that introduce them to topics from animal trafficking to money laundering.
We also collaborated closely with the museum and law enforcement officials to produce a video on the use of force by police. This program prepares visitors for a training experience by providing them with more background on this controversial topic.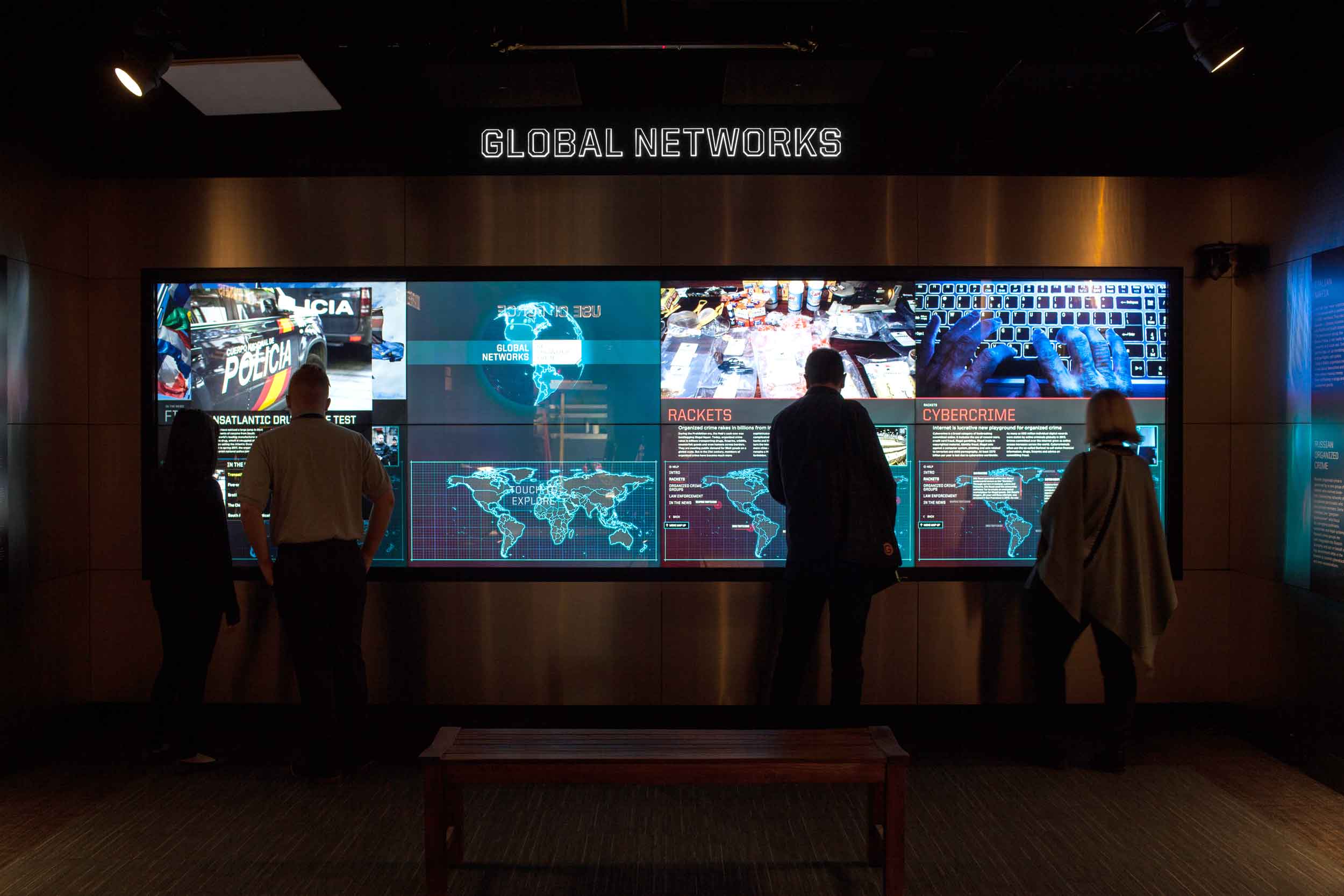 The tension between allure and disgust recurs throughout…the Mob is portrayed as weaving a web of evil but also as an object of fascination…they are still the gods of Vegas.
Experience it
for yourself
---