Cyber Detectives
The Tech Museum of Innovation


Cyber Detectives
The Tech Museum of Innovation
Crack the Code and Hack Into Some Fun
The Tech Museum of Innovation's interactive exhibit on cyber security puts visitors to the test: can they stop a fictional cyber attack?
Eight interactives act as a "training zone" in which visitors can learn and practice skills ranging from encryption to creative coding. These programs effectively distill complex topics into fun games using different platforms that combine interactive components with physical elements. As visitors move forward through the exhibit, their progress at each interactive station is collected and saved onto personal "Tech Tags" via an RFID system. Cyber Forensics and Netbuilder were done in collaboration with Unified Field.
Services
Content Development
Project Management
Experience Design
2D Animation
UX Design
Software Development
Graphic/Visual Design & Development
[In the Cyber Detectives exhibit] complex ideas like cryptography are broken down into games."We just built our whole exhibit around that," said Tech Museum curator Michelle Maranowski. "Gaming has informed the entire exhibition." It's an approachable way to teach an important subject.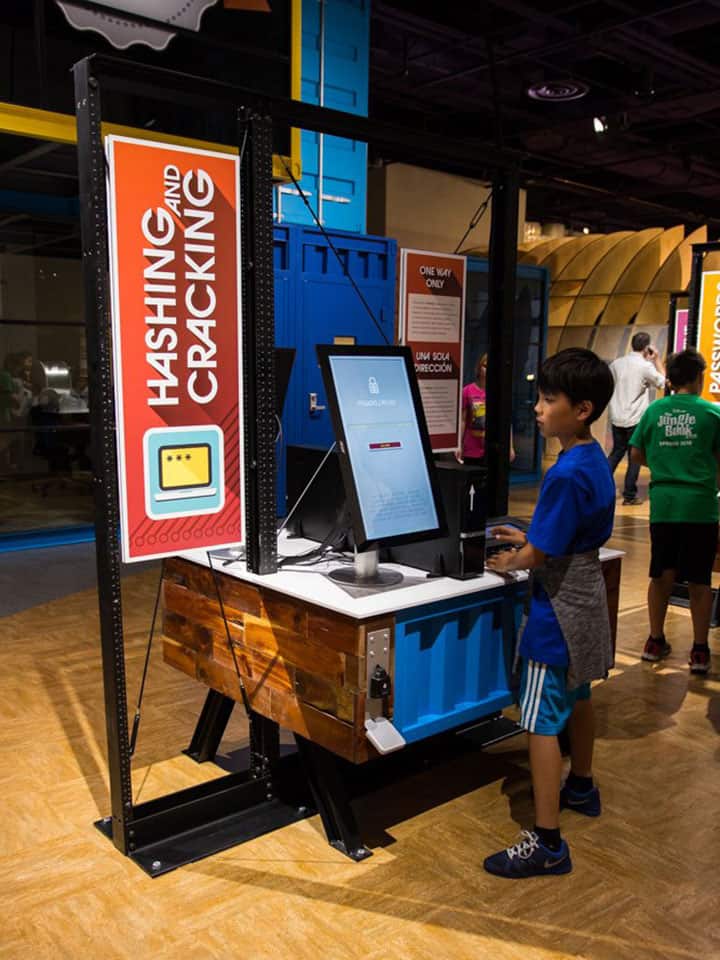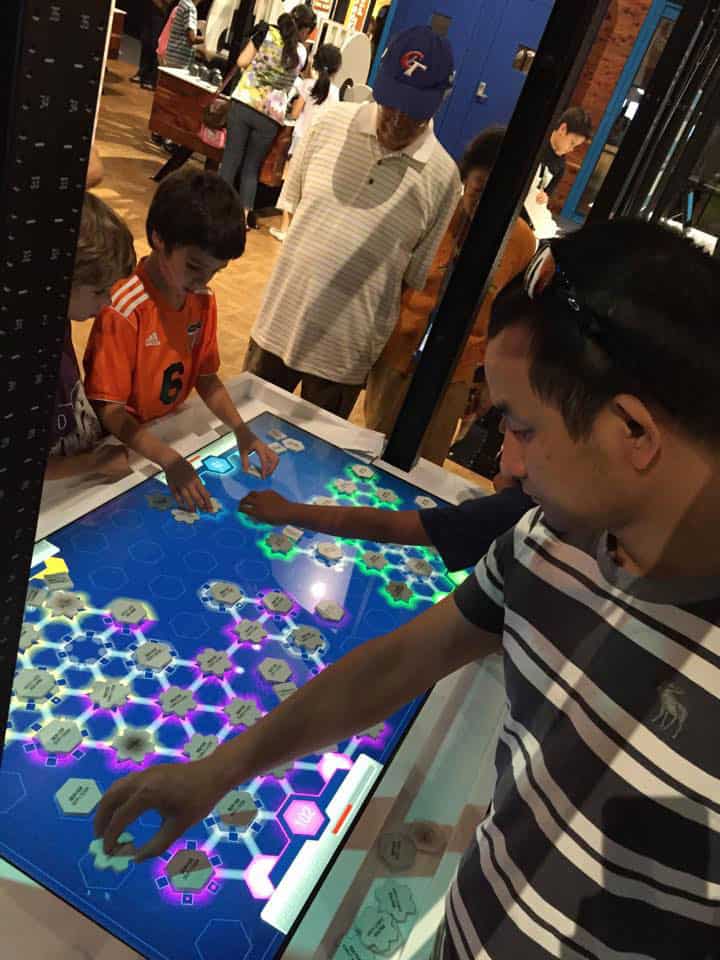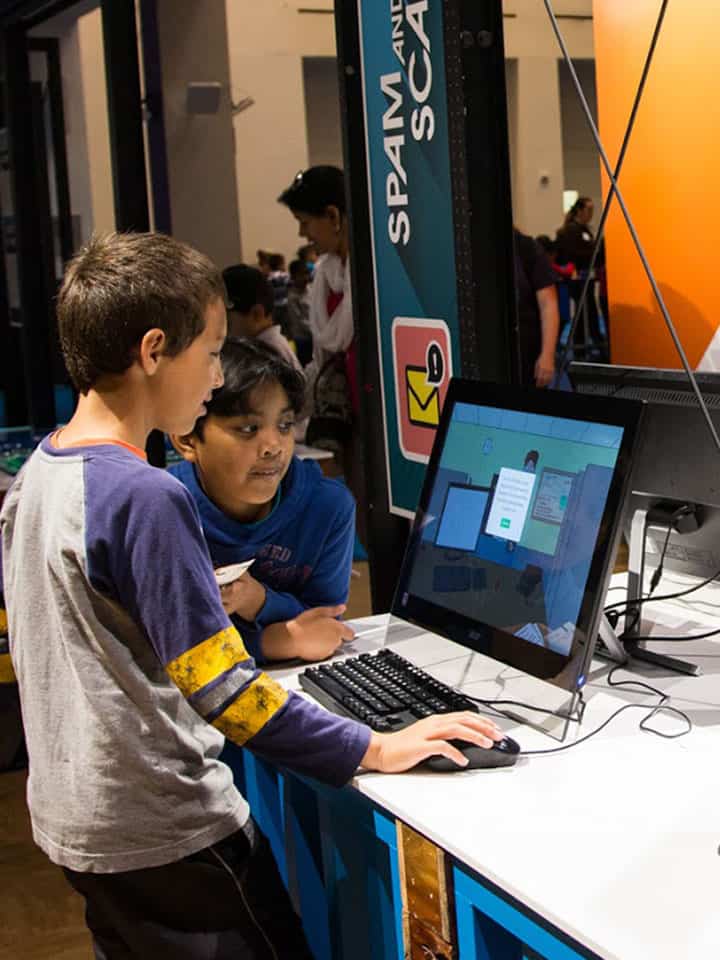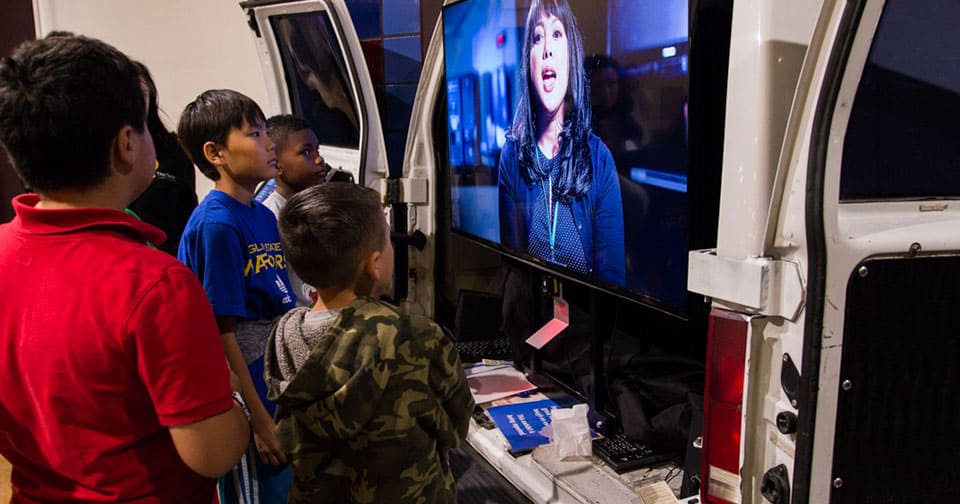 Upon reaching the end of their journey, visitors are faced with one final cummulative challenge that incorporates everything they've previously learned. In the "mission zone," cyber detective skills are put to the test when visitors are confronted with a full-fledged data security attack. Win or lose, they exit the experience with a heightened understanding of their online activity while becoming better-prepared, cyber-smart citizens!
Experience it
for yourself
---