Cherish Nebraska
University of Nebraska State Museum


Cherish Nebraska
University of Nebraska State Museum
Nebraska 101
Visitors to the new "Cherish Nebraska" exhibit at the University of Nebraska State Museum can dive deep into geologic history, try their hand at hunting Mammoth using an atlatl, explore watershed stewardship, and review their carbon usage in our multiple interactives that connect the university's cutting-edge scientific research to the local environment of Nebraska and its natural history.
A museum highlight is the five-foot digital projection globe, which features three films about global warming, visible from any angle, projected onto one impressive globe. These programs were created by combining original animation and 4k imagery with data sets from NOAA and NASA.
Services
Content Development
UX Design
Software Development
Graphic/Visual Design & Development
3D Animation
Game Development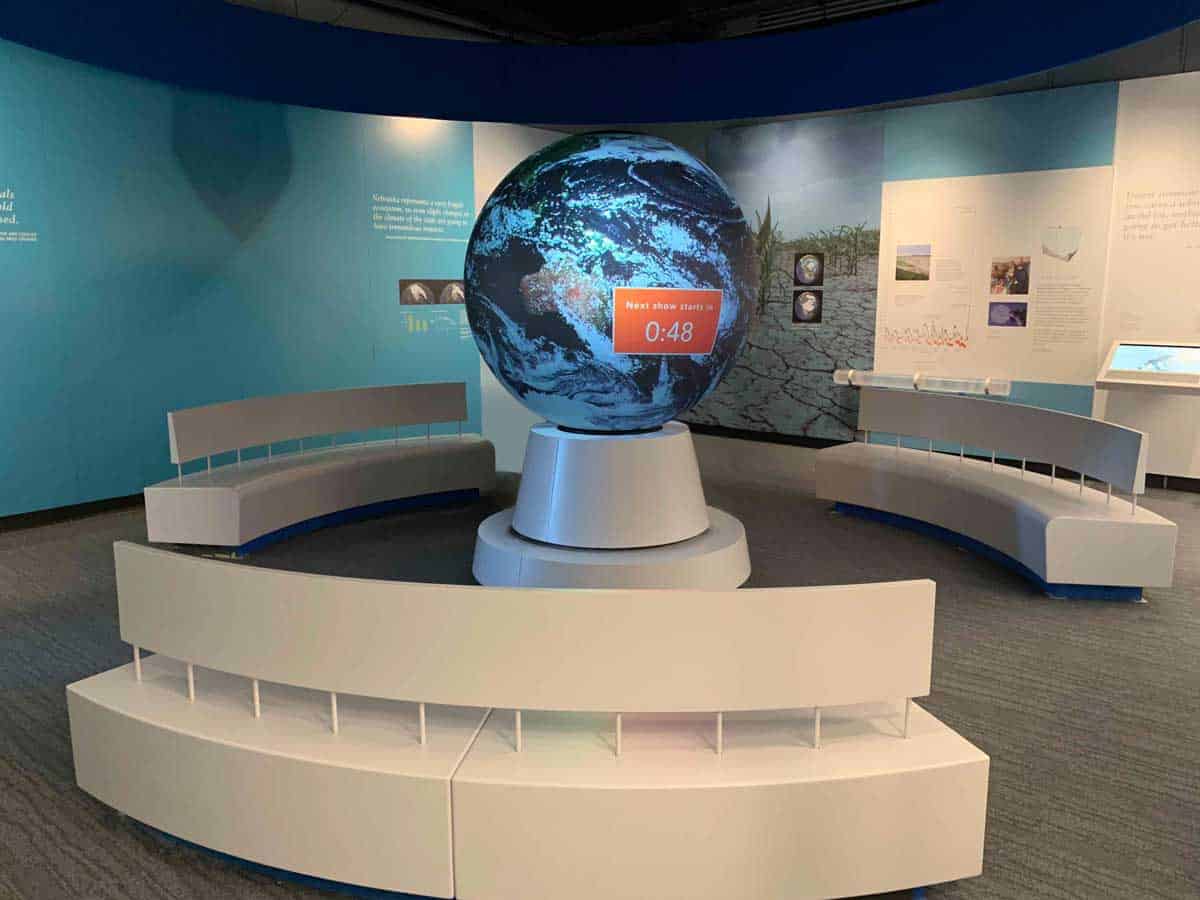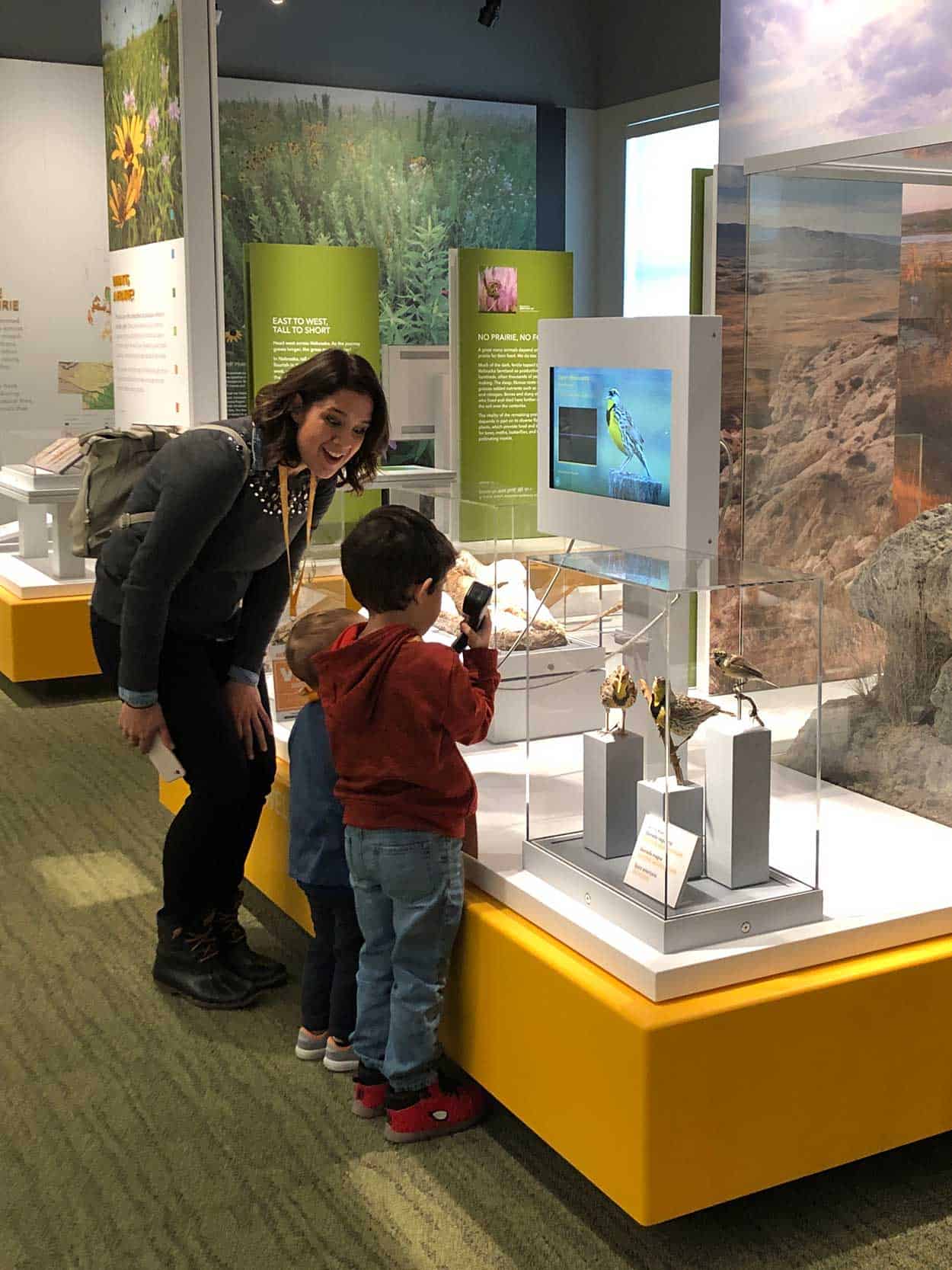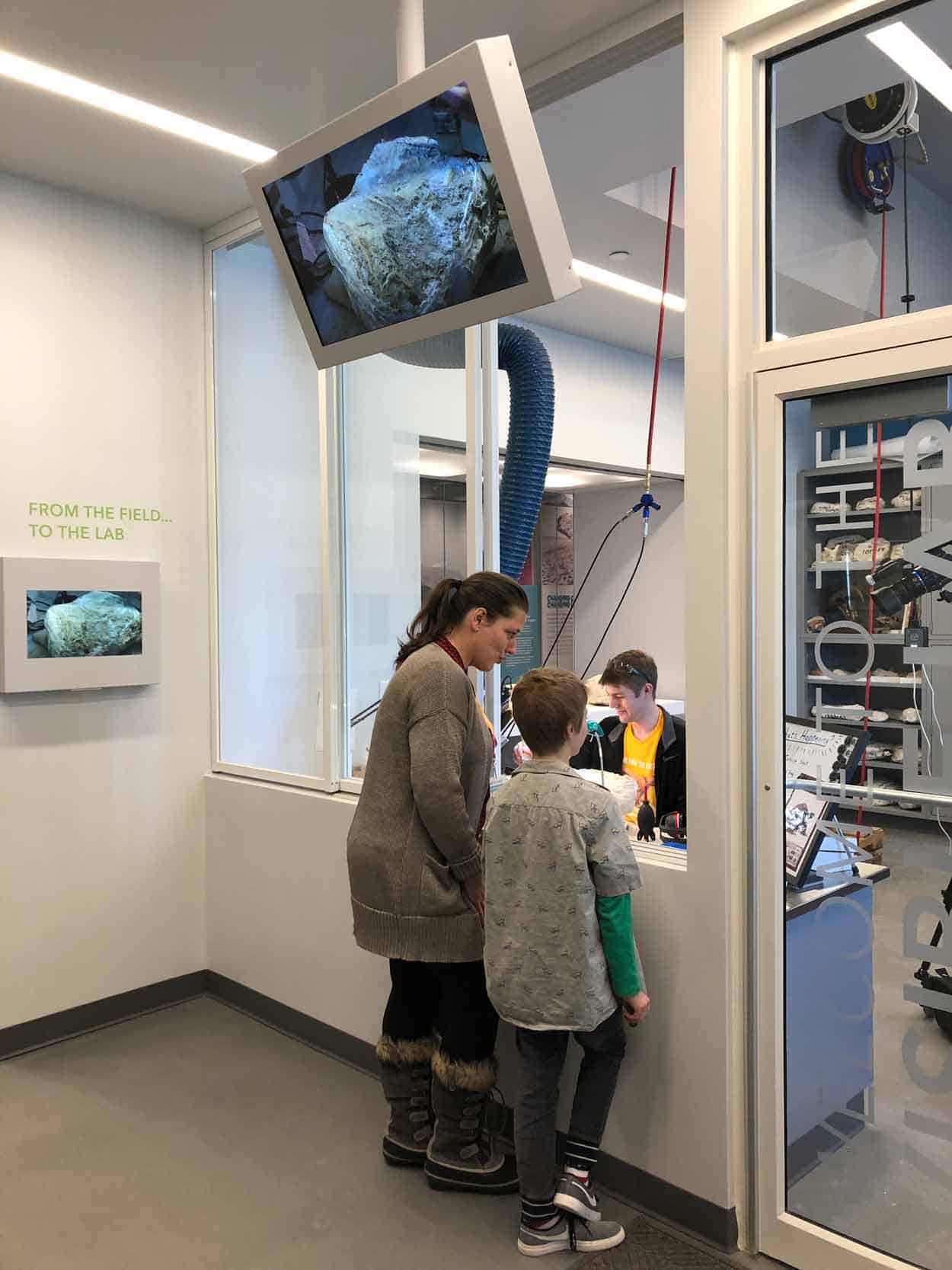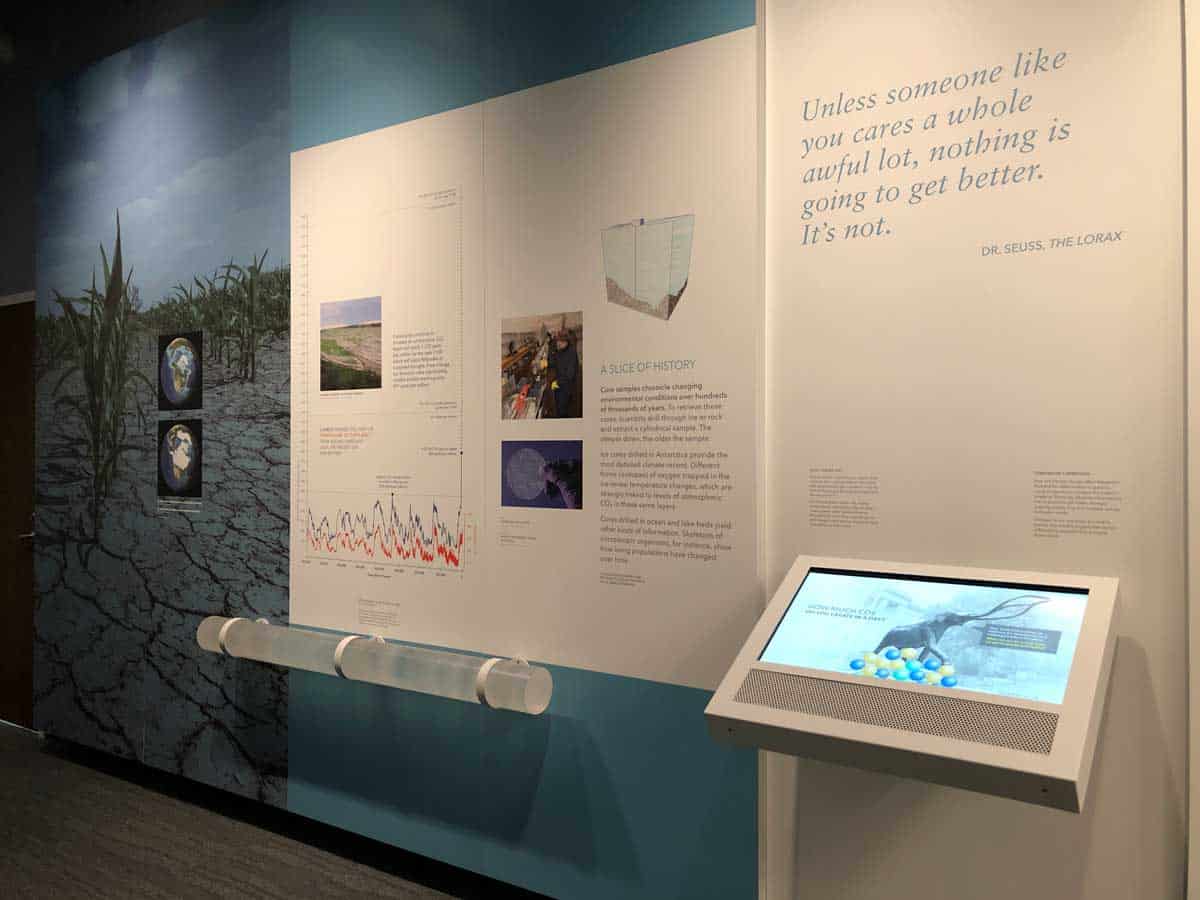 designer collaboration with Gallagher & Associates
fabricator collaboration with Pacific Studio
multi-user parasite touchtable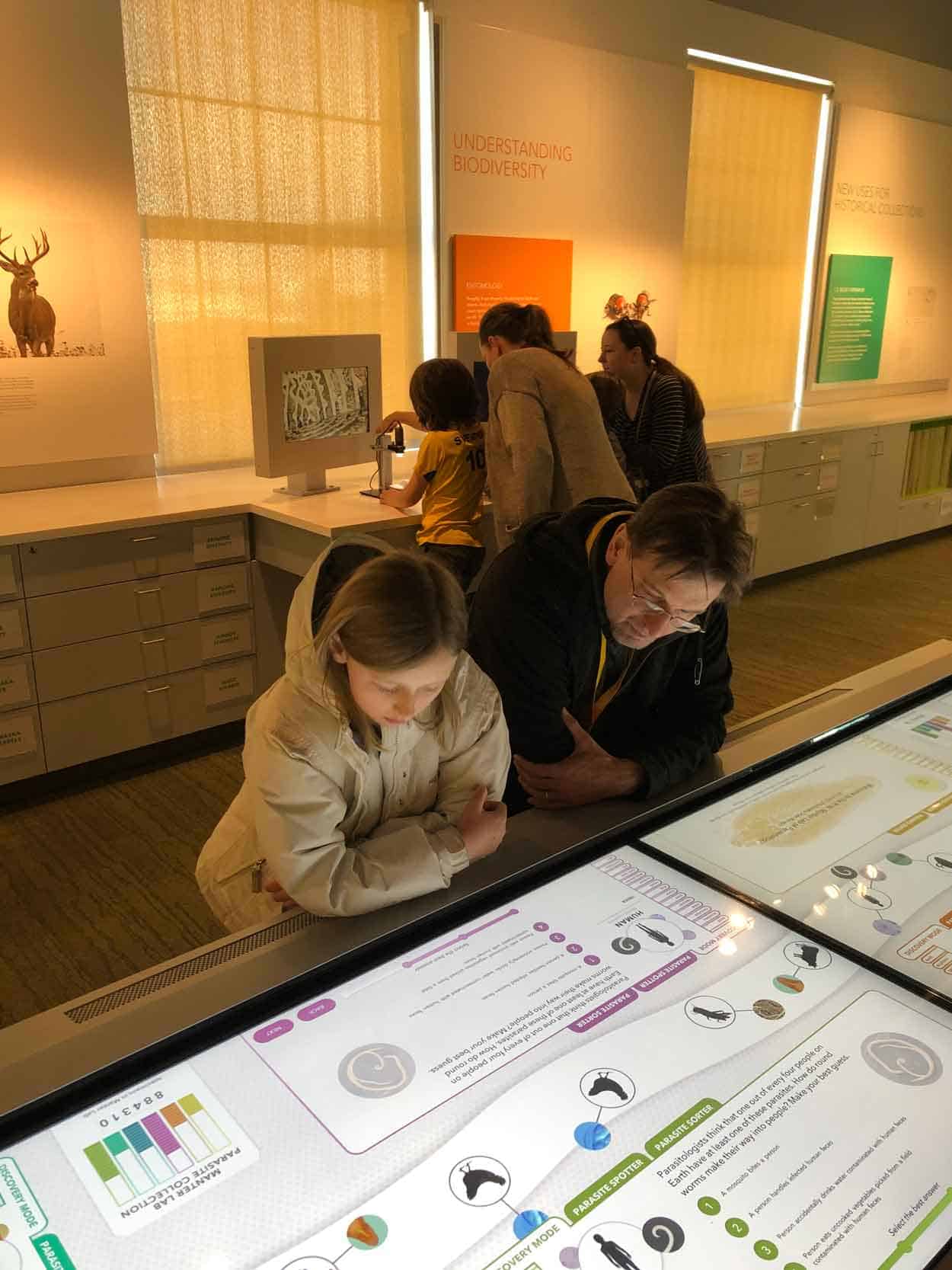 The "Parasite Table" is an eight-foot long touch table that allows up to 12 to 16 visitors to explore the world of parasites and their hosts through interactive games and a "Discovery" mode that includes DNA, a microscope, and comparative morphology activities. We designed the program so users can work individually or collaborate together on educational activities. Elsewhere in the exhibit, short films with university scientists and about animals local to Nebraska encourage visitors to appreciate the Cornhusker State not just with new eyes and ears, but new minds.
The globe movies are spectacular, the parasite table is truly innovative, and all the gaming interactives are hitting the sweet spot of education + entertainment.
Experience it
for yourself
---